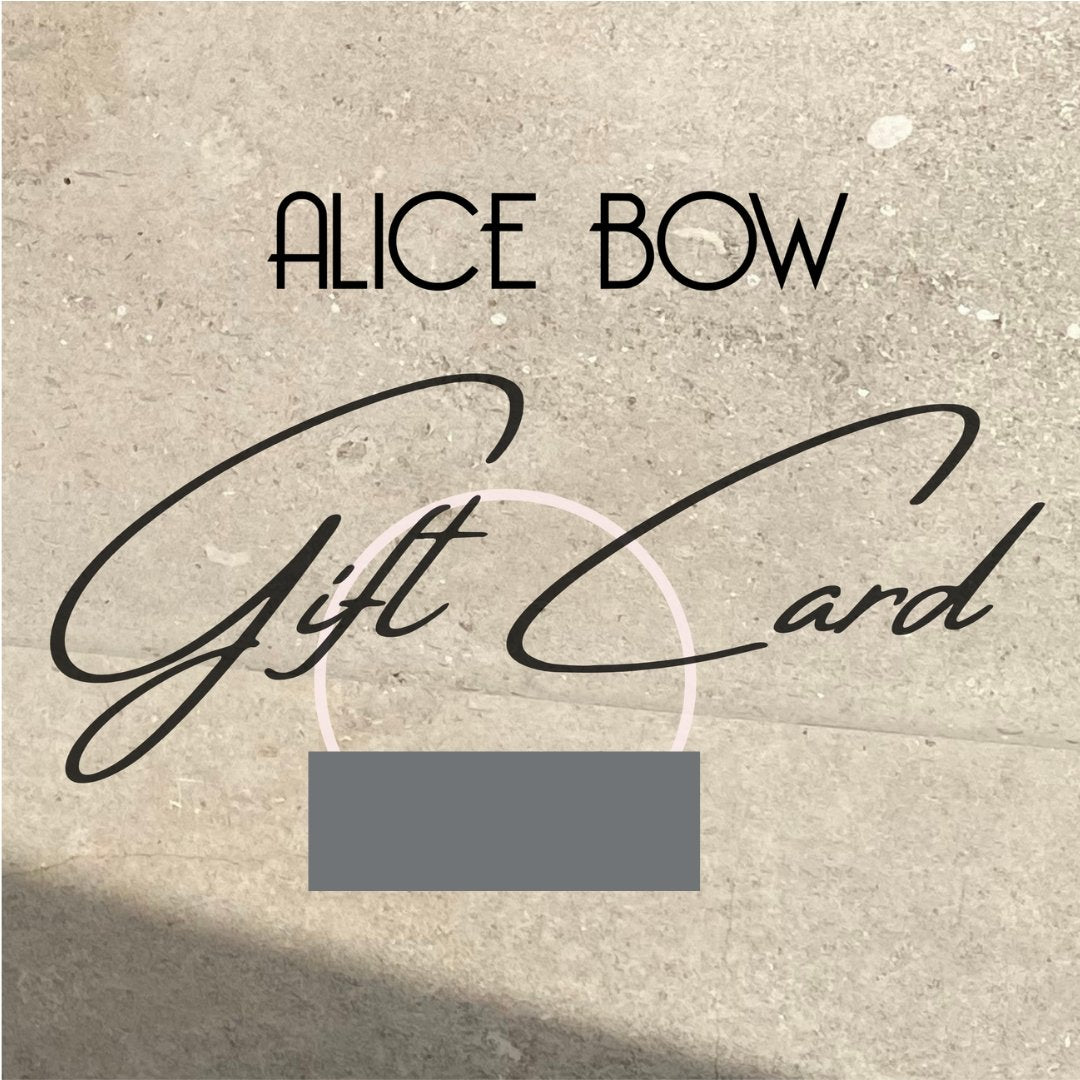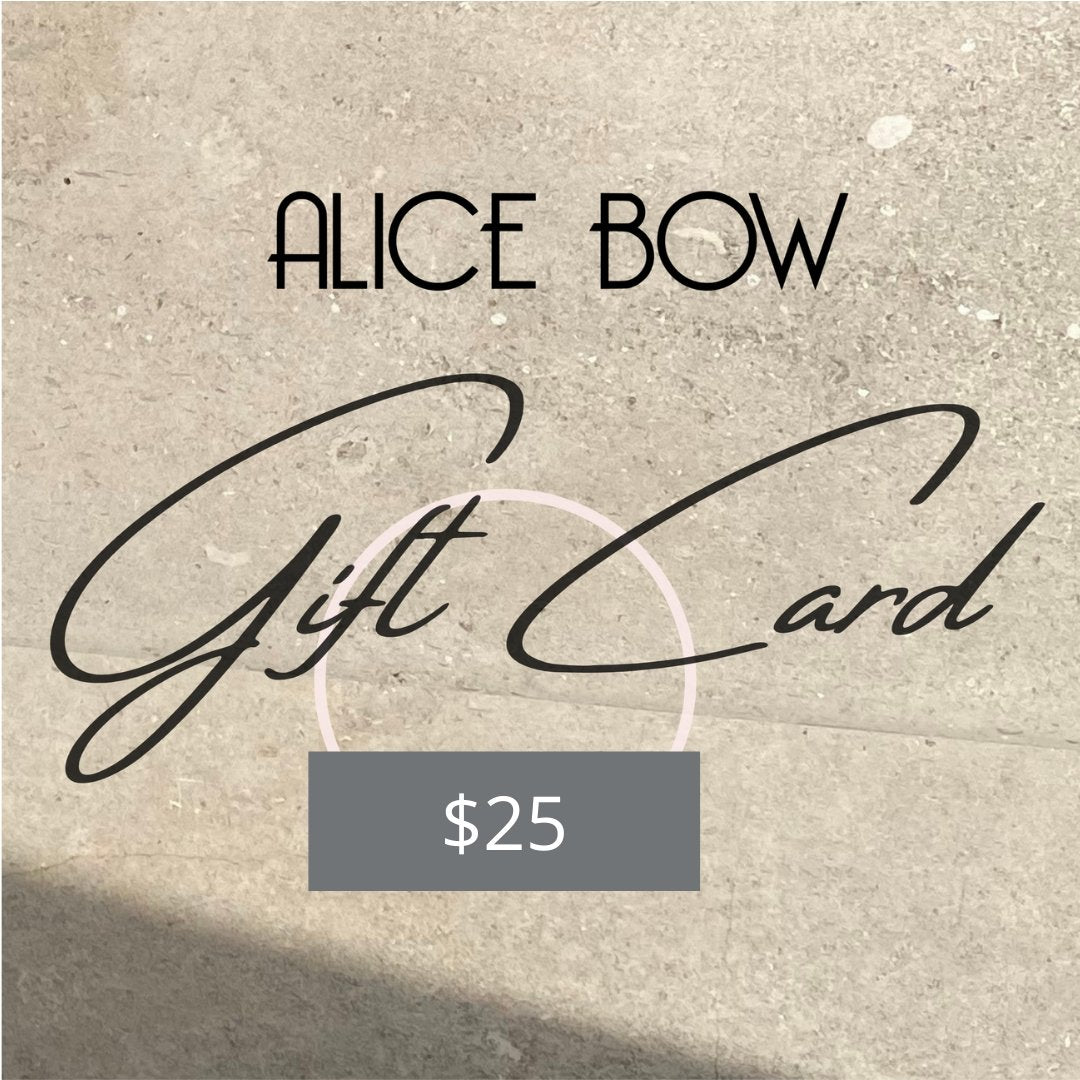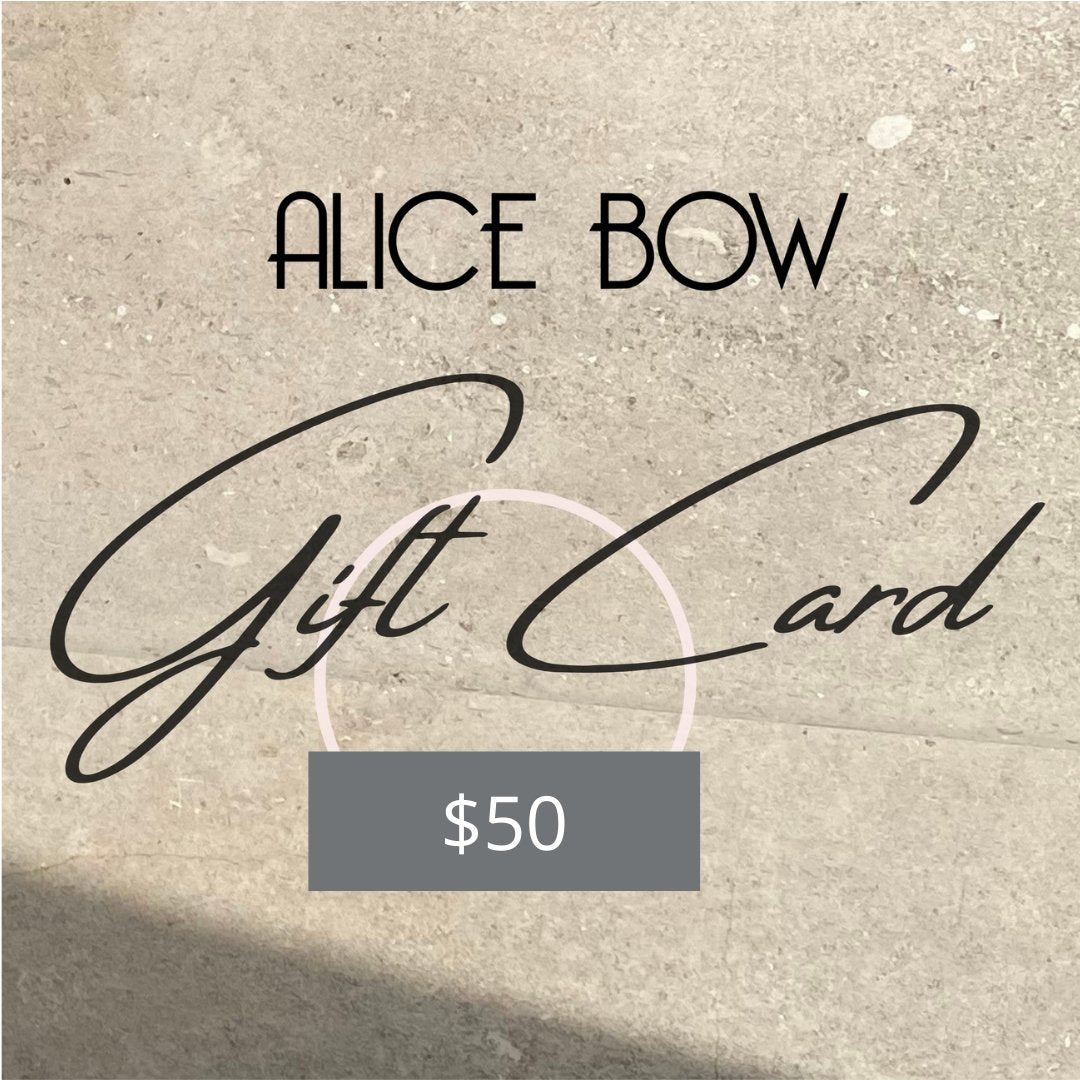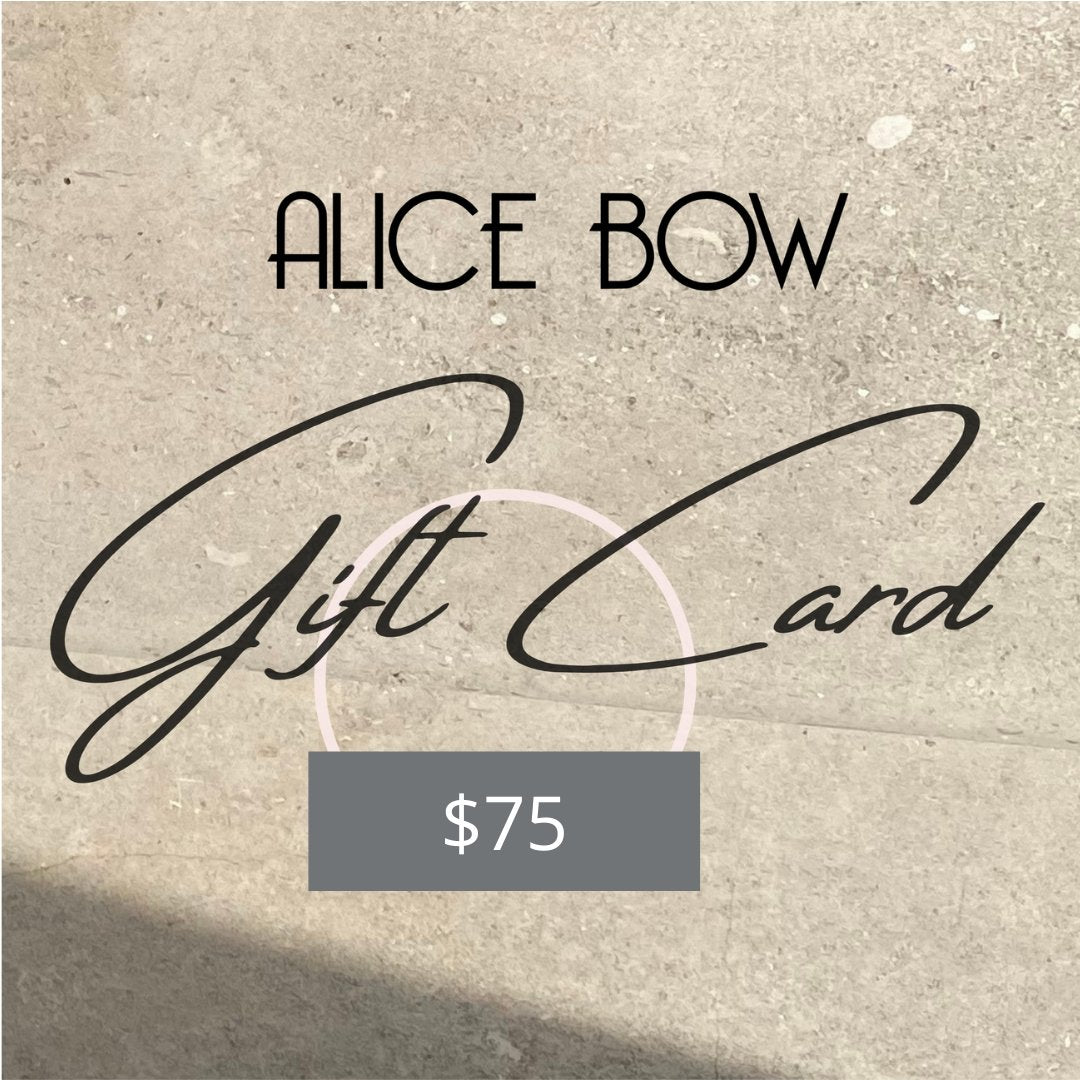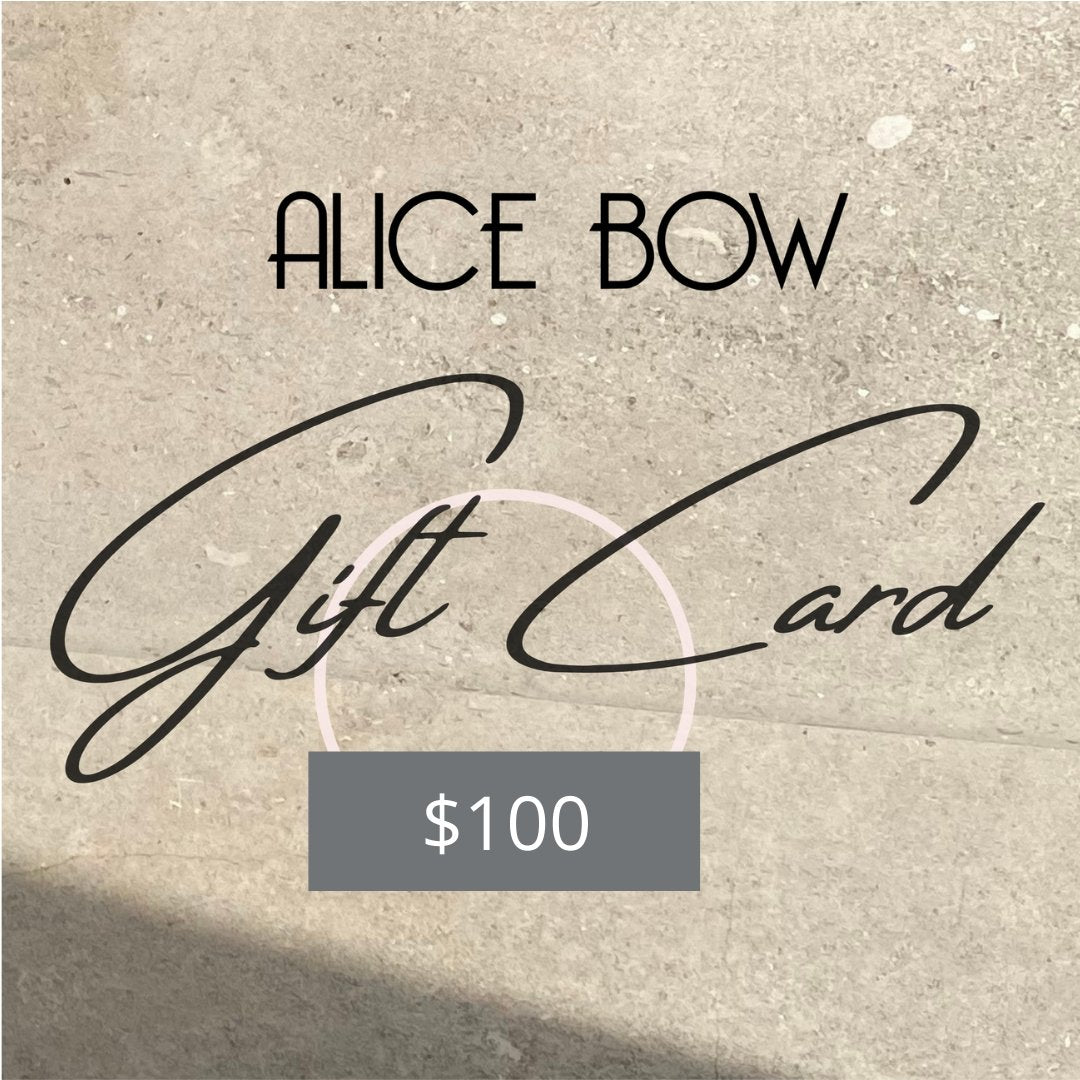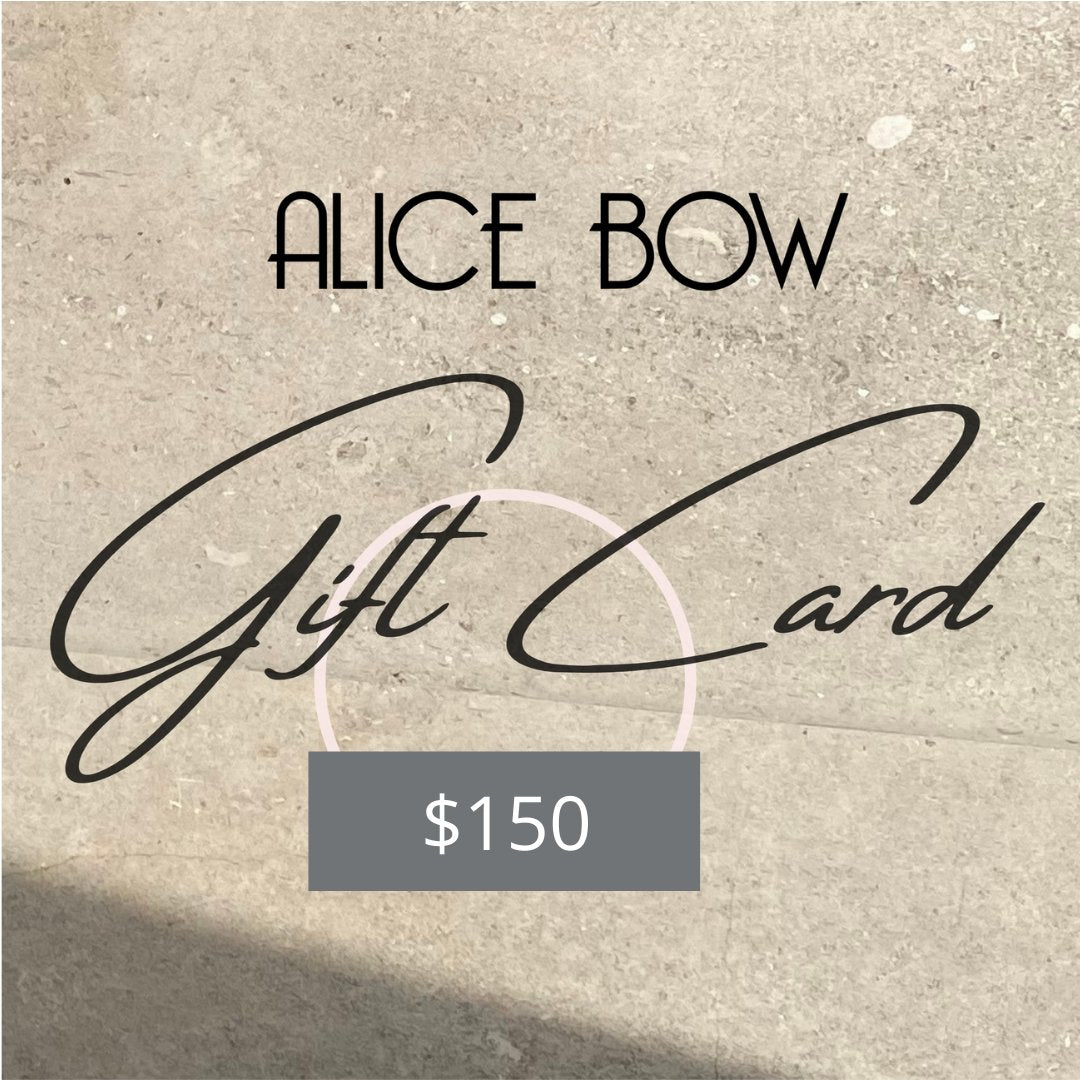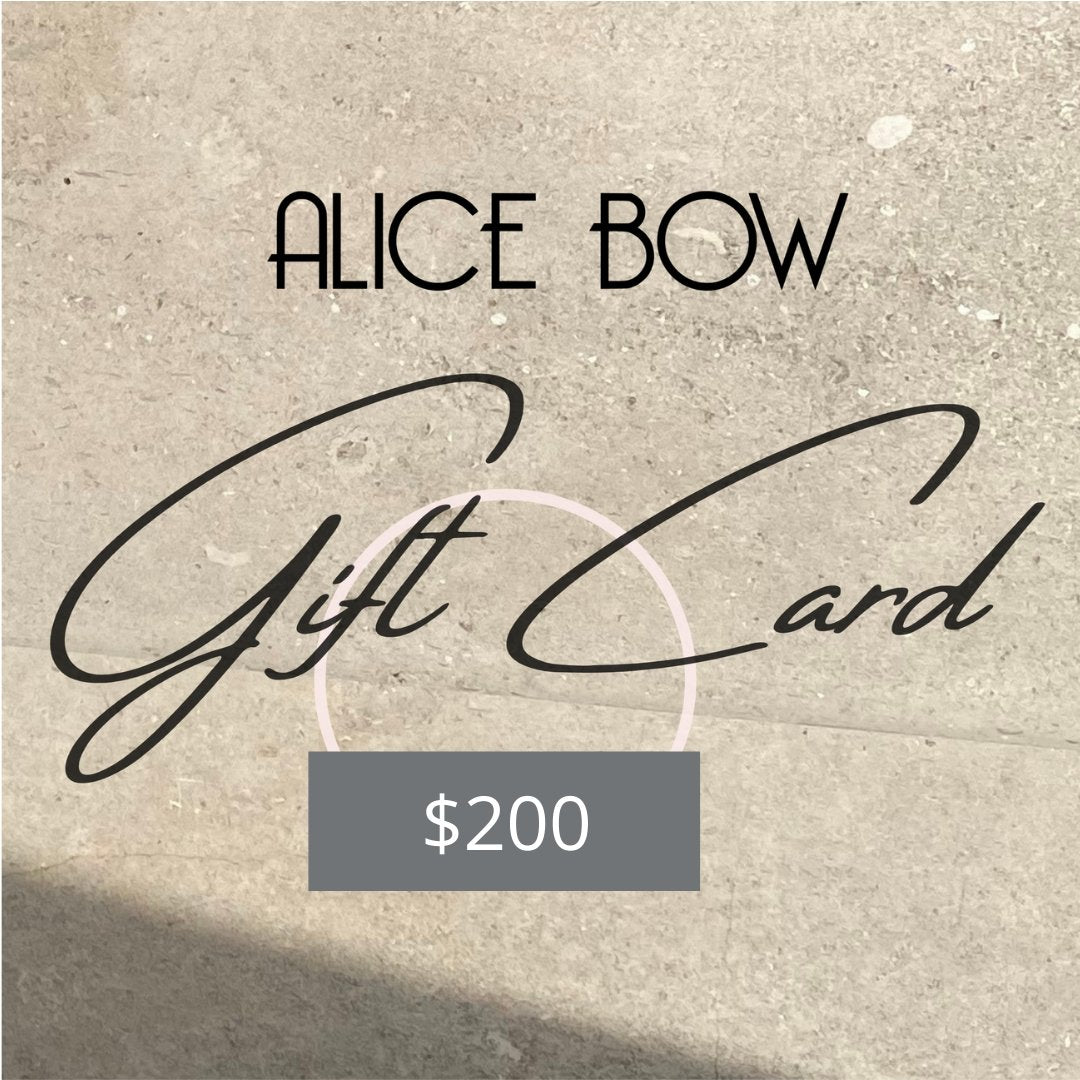 Alice Bow Gift Card
$25 / $50 / $75 / $100+
Regular price
$25.00
Sale
Our gift cards are perfect for Valentines - especially if you don't know her shoe size!
No shipping or physical address required.  Just choose the amount you'd like to gift. 
The recipient will receive an email with details of how to redeem their gift voucher on our website.  All gift vouchers are valid for 12 months from date of purchase.  
FOLLOW US ON INSTAGRAM
@ALICEBOWSTORE